Regardless of the type of flooring, prolonged use without any maintenance can cause harm to the appearance and affect the lifetime of your flooring. Just like carpets, your parquet or marble floorings can become dull and dirty over time but with the help of advanced state-of-the-art equipment, our experienced Singapore Carpet Cleaning technicians can produce quality results to restore or replace your floor coverings.
Parquet Floor
Parquet floors definitely add warmth and beauty to your home. To sustain the appearance, a maintenance program needs to be designed. Using specialized equipment and specially formulated cleaning solutions, our service includes a deep-down cleaning of your hardwood floors. This process should only be performed by professionals. Cleaning methods carried out by homeowners merely transfer the grounded dirt from one place to another, redistributing the contaminants into the fine crevices of the wooden floor.
Alternatively, if you are looking to replace your old parquet in either your residential or commercial premise, we have the solution for your new wood flooring as well. You can expect our staff to work together with you to ensure a thorough installation process that is unrivaled in terms of floor laying, sanding and finishing.
Marble Floor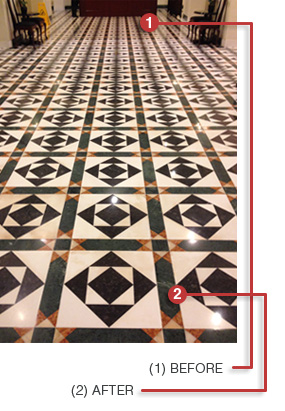 Marble floors look and feel great in a home – you will be the envy of all your guests. However, this can overturn quickly if these floors are not cleaned regularly. Marble floors are delicate and unfortunately can stain and gather dust easily. Additionally, they look sleek and beautiful, but require special cleaning materials to not damage them.
If marble floors are not properly maintained, there is a need to repair them to last longer. Our technicians are trained to provide a service that uses a special marble polishing system. Essentially, this method removes a thin layer of the marble to produce the desired sheen, unlike conventional marble polishing which uses a diamond-coated pad to sand the marble.
Our technique is less abrasive on the marble, dust free, quick, and it importantly – it produces quality results!
---
Our 30 Day Satisfaction Guarantee
If you are not satisfied with the service from us, we will return at no obligation and re-clean any area you feel needs additional attention. It's our 30-day, 100% Satisfaction Guarantee.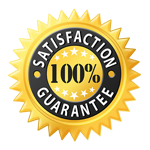 For professional floor care services,
call us now at 6444 4148!