How can Singapore Carpet Cleaning specialists help remove embedded soil and debris from my carpet?
Pile Lifting is a concept not known to many in the carpet cleaning industry but it is an excellent tool to remove deeply embedded soil that has over time, accumulated in your carpet fibers. Sadly, it is an often overlooked step in professional carpet cleaning.
Carpets, specifically commercials ones, are constructed with very dense and compact fibers that can lead to a ton of trapped soil and debris. However, regular Pile Lifting will help keep the carpets cleaner and visibly more attractive. Some of the other benefits of using the Pile Lifter are:
It removes traffic patterns on the carpet by restoring and merging their appearance with the surrounding carpet
Restores breathability back into the carpet through the gentle grooming of the carpet piles
Adds new life into your carpet by maintaining the original appearance of carpet fibers
Improves the indoor air quality in the room by getting rid of contaminants in the carpet that could become airborne
Improves the performance of cleaning chemicals that are now able to reach the roots of the carpet fibers in the absence of soil and debris
The Institute of Inspection, Cleaning & Restoration Certification (IICRC) S100 Standard and Reference Guide for Professional Carpet Cleaning identifies three classifications of soil:
Dry particulates such as sand, quartz, clay, carbon, limestone, plus animal hair and vegetable fibers;
Animal, mineral and vegetable soils;
Water soluble soils such as food, soft drinks, etc.
The buildup of dry soil in your carpet together with its daily use causes abrasion that can severely damage the carpet fibers and reduce the carpet's lifespan. This in turn contributes to poor indoor air quality in your facility.
At Singapore Carpet Cleaning, we believe in providing a complete carpet care program to ensure that both your carpet and environment are cleaner and healthier. Our company is the first in Singapore to be providing this service exclusively as part of our Preventive and Restorative Carpet Cleaning.
Pile Lifting saves you money and time in the long run and it will certainly leave you a satisfied customer.
To experience carpet pile lifting service, please call us at 6444 4148 or email us.
---
Our 30 Day Satisfaction Guarantee
If you are not satisfied with the service from us, we will return at no obligation and re-clean any area you feel needs additional attention. It's our 30-day, 100% Satisfaction Guarantee.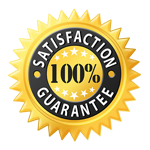 For professional carpet cleaning service,
call us now at 6444 4148!