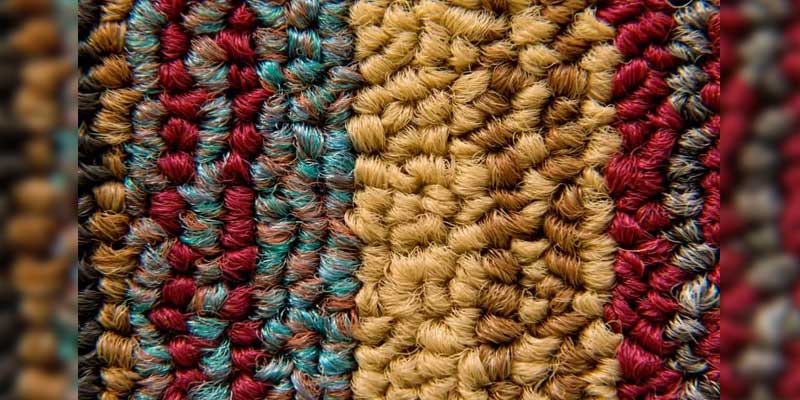 Nylon carpets are famous due to their durability, stain and dirt resistance, good looks, and ease of maintenance. Let's look at the reasons behind the ever-growing popularity of nylon carpets.
Nylon Carpets Are Resilient
Nylon is the most preferred fiber for carpets, especially in high-traffic areas. Nylon carpets are ideal in hallways, family dens, and living rooms, or any other rooms where your family tends to spend time in.
Nylon carpets have a good yarn memory – this means that the synthetic fibers hold their shape despite heavy footfall. They also do not produce static. The pile can hold the twist for an extended period and look fresh and new for several years.
Nylon Carpets Are Easy to Maintain
Nylon carpets remain beautiful and fresh with proper care.
Stains pose a big problem to carpets and rugs. All quality nylon carpets are treated with stain- and soil-resistant coating, which prevents the stains from running deep and the soil from collecting in the fibers. You need to apply this coating or treatment periodically for best results.
Another unique trait of nylon fiber is that its structure is partly composed of hydrogen molecules. They are responsible for the shape retention or resilience of nylon carpets. Hydrogen molecules can be revived by hot water extraction or steam cleaning.
This is particularly useful when the fibers are flattened or worn out in the high traffic areas of your home. The heat reactivates hydrogen molecules, and the fibers retain the original shape, and you have your beautiful carpet back!
Steam cleaning your carpet every year or once in 18 months will help it regain its texture and sheen, and look as new again.
Nylon Carpets Have Good Stain-Resistant Qualities
As stated earlier, nylon tends to hold on to stains. Most new techniques employ cutting-edge stain prevention treatments to prevent this from happening.
Solution-dyed nylon is considered to be the most stain-resistant. In this process, the color is locked into the fiber during its production, as against dyeing the fiber after production.
The color is a part of the structure of the nylon fiber and is permanent. Also, it lasts for years and is fade-resistant. Stains from spills and falls are unable to attach themselves to the fiber cells, allowing you to remove them quickly.
Nylon Carpets Are Not Prone to Damage
Nylon carpets are resistant to mold, dust, and mildew. They also have excellent moisture-resistant qualities. Nylon can withstand damage from moisture and wetness and is suitable for use in bathroom and kitchen.
These qualities make nylon hypoallergenic and safe for homes.
Type 6,6 nylon is considered high quality and is usually branded, with DuPont being a famous name. But unbranded nylon should not be discounted totally. It is generally cheaper than and as good as the branded nylon.
A well-made type 6 nylon carpet is as good as the upgraded version (type 6,6) and will serve your purpose perfectly.
Nylon Carpets Are Long-Lasting
Middle and high-end nylon carpets can last up to 12 -15 years. The lifespan also depends on how well you maintain and care for your carpet, and the traffic flow in particular areas.
Nylon carpets have a lot going for them. They have strong anti-stain protection and are mold and mildew-resistant. They may not be as plush and luxurious as wool carpets, but are comfortable and very good-looking.
Things To Keep In Mind When You Use Nylon Carpets
Nylon carpets may be the most popular for residential use, but they do have a few drawbacks which you may do well to keep in mind.
Nylon Carpets Are Costly
Their average price ranges between S$10 – S$56 per square yard, excluding materials and installation charges. Padding and installation can increase the costs by S$2-S$7 per square yard. For a professionally installed high-quality branded nylon carpet, you may have to shell out S$30-S$37 per square yard. Thus you can see that you do pay a premium for the luxurious feel and durability of nylon carpets.
Nylon Carpets Are Not Green
Unlike wool carpets, which are natural and renewable, nylon carpets are human-made. They have several other synthetic components also. Nylon is not harmful to the environment per se but is not readily biodegradable. If your nylon carpet ends up in a landfill, it will have a detrimental effect on the environment. You should recycle responsibly and dispose of your old carpets with care.
Conclusion
Carpets enhance the interior décor. And who would not like to kick off their shoes and let their feet sink in a soft and plush carpet after a long day at work? Nylon carpets are great for home use, so choose yours wisely, and you will be happy with your purchase. Keep in mind to engage Professional carpet cleaners in Singapore to ensure the cleanliness and longevity of your nylon carpets.
Engage our Carpet Supply & Installation Service in Singapore
---
We are available 24/7. Contact us now to get a free quote!