A spic and span house is on everybody's wish list. A clean house is not only a thing of beauty but is immensely reassuring as well. The warmth, the coziness and the love that a well-maintained home exudes are quite inviting.
Your home is the biggest financial investment you make in your life. You spend considerable amount of time and money designing the interiors and the flooring. Carpets are the most preferred for residential flooring and form a part of the investment you made in setting up your home.
So it is imperative you do your best to maintain your home well and keep your investment safe.
Most of us find the task of cleaning carpets taxing, tiring and tedious. Another problem is that more often than not, the results are far from satisfactory.
Professional cleaning offers you quick and thorough cleaning with the best results. You need not spend hours or days on carpet cleaning, and can spend some quality time with your family while someone else tidies up your home for you.
If you are still undecided on whether you should call in professional carpet cleaners, consider the following 10 advantages about carpet cleaning services to change your mind.
1) Professional Cleaners Are Better Equipped
Strong and powerful industrial-strength equipment and cleaning agents ensure complete and intense cleaning of your carpets and rugs. The portable or truck-mounted steam cleaners have super-strong suction that dislodges the stubborn dirt and the microscopic particles embedded in carpet fibres and extracts them effectively.
2) They Possess Powerful Vacuum Cleaners
Before actually cleaning your carpet, powerful vacuum cleaners or soil separators dislodge the dirt and the dust in the fibres, and the carpet backing. This is not possible when you are using a rented or residential-use vacuum cleaner, because they only have limited power.
Keep a clean and healthy environment!
Protect your carpets with our professional cleaning today.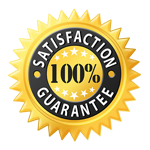 3) You Need Not Worry about Moving the Furniture
While cleaning your carpets and rugs, it is important for you to move your furniture out. If you choose to have professional cleaners over, they will do it for you and all you would need to do is oversee how well the job is being done. Make sure you include all the costs in the quoted price and do not have to pay extra fees for this service. Once the carpets are clean and dry, the cleaners will also move the furniture in and spare you plenty of effort.
4) Professional Cleaning Improves Indoor Air Quality
Indoor air quality is compromised when your carpet acts as a filter for all the pollutants entering your home. This includes pet dander, cockroach allergens, lead particles, pollen and cat fur. Everyday dust and dirt also get accumulated on your carpet. Toxic air-borne gases get trapped in these particles and are released when you walk across your carpet or vacuum it, thus polluting your home environment.
5) Your Carpets Are Healthier after Professional Cleaning
Dust mites are commonly found in home carpets. The dust, the dirt and the grime in carpet fibres, along with indoor humidity, provide a favourable environment for dust mite infestation. Dead dust mites and faecal pellets are potent allergens and cause allergies and other irritations in your loved ones, especially children.
Most professional cleaners use hot water extraction technique to clean carpets. Super-hot water is sprayed at high pressure to destroy bacteria, fungus, dust mites and viruses.
6) Professional Cleaning Gives You a Dry and Mould-Free Carpet
When you attempt to clean your carpet on your own, the rented or store-bought extractors rarely possess the brute power of the equipment that professional cleaners use. As a result the carpet is left excessively wet and moist thereby leading to the growth of mould and mildew.
The extractors used in professional cleaning methods have industrial-strength suction power. Your carpet is never left oversaturated or damp, and water is completely removed.
7) Professional Cleaning Gets Your Carpet Looking Fresh and New
Professional deep cleaning restores beauty and freshness to your carpets.
Fibre-damaging dirt and dust are removed comprehensively. When the dirt and the dust caught in the pile of your carpet are repeatedly rubbed against the fibres, especially in high traffic areas, it results in wear and tear of the carpet. Professional cleaning removes the embedded dirt and extends the life of your carpet.
Nylon carpets require professional cleaning to last long and wear well. The hydrogen molecules present in nylon carpets are rejuvenated by steam cleaning. This literally helps the flattened fibres to bounce back and the carpet looks as good as new.
8) Professional Cleaning Offers Future Protection
Quality professional cleaning services offer protection to your carpet from future stains and damage. They will apply a protective coating or administer specialized treatment to safeguard your carpet from wear and tear, stains and spills, and fungal infestation.
9) Professional Cleaners Have Experience and Exposure
Reputed cleaners have vast experience and knowledge regarding the different types, brands and makes of carpets. They will be able to suggest suitable cleaning methods and treatment products for your carpet.
Established agencies will also offer you guarantee for their work. In case you spot any problem, you can avail of free remedial service within the guarantee period.
10) You Save Yourself a Lot of Stress
When you DIY your carpet cleaning you have to move the furniture, vacuum and spot-clean the carpet of stains, and spills, apply the cleaning solution, use the extractor, dump the waste water and re-arrange your rooms on your own. Imagine how much of stress and strain can be avoided by calling up the most trusted carpet cleaning agency in Singapore!
Conclusion
Having your carpets professionally cleaned ensures their longevity. It also contributes to the better health of your family and the beauty of your interior décor. It saves you a lot of hassle while giving you excellent results.